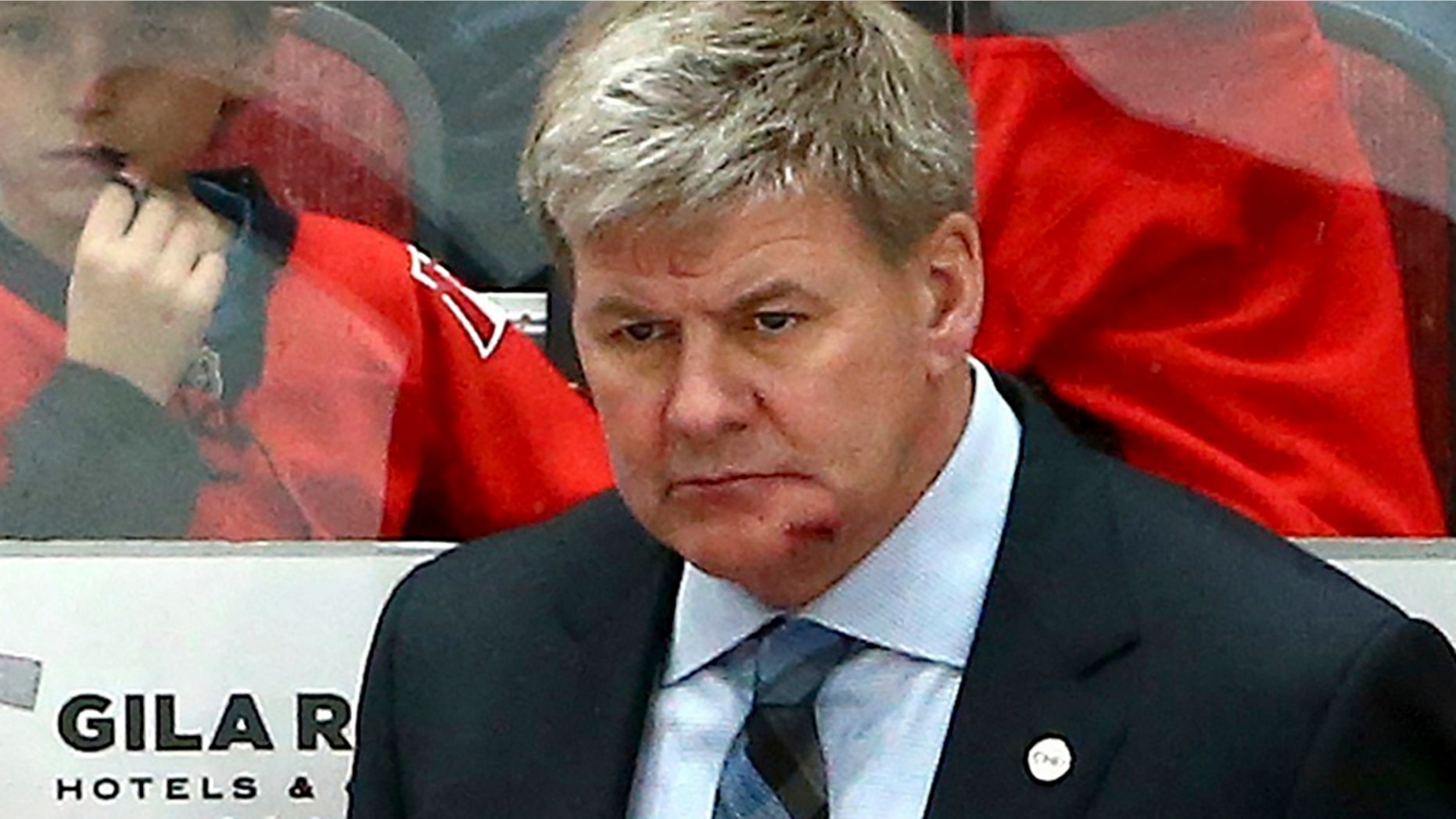 Calgary Flames head coach Bill Peters suffered a scary moment on the bench, getting nailed in the chin by an errant puck Sunday during the team's 6-1 win over the Arizona Coyotes.
Peters was struck in the second period and had to be taken into the locker room to receive eight stitches.
But, in the hockey spirit of extreme toughness, Peters was seen out on the bench once again after being away for only about 10 minutes.
"I think it's going to hurt more tomorrow, right?" Peters said after the game. "One of those things. There's not a lot of room up there, you've got to be paying attention…They did a good job, got me stitched up and back to work…Hopefully, it's the last time, but I doubt it."
The stitches were visible while Peters was talking to reporters.
Calgary sits on top of the Pacific Division in the Western Conference with a 14-9-1 record and 29 points.
The Associated Press contributed to this report.